Roll 'em!
The NYPD is stepping up its rollout of body cameras, with plans to have each cop and detective on patrol in the city equipped with one by year's end, Mayor de Blasio said Tuesday.
The accelerated pace means the project will be completed a year ahead of schedule, said the mayor, helping to make the city "fairer, faster and grow trust between police and communities."
Police Commissioner James O'Neill said "valuable feedback" from precincts already using the cameras provided and incentive to step up the pace.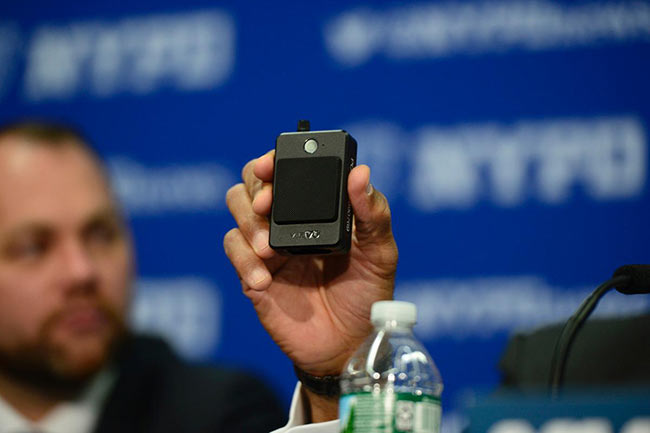 Beginning this summer, NYPD recruits will be equipped and learn how to use the cameras at the police academy, the officials said.
The NYPD rolled out its first group of camera-equipped cops in April as part of a pilot program after a federal judge found in 2013 that the city's use of the stop-and-frisk tactic was unconstitutional. Stop and frisk was found to target a disproportionate number of blacks and Latinos, while taking few guns off the street.
The bodycam program began in Inwood's 34th Precinct with 50 cops on the 4 p.m.-to-midnight shift outfitted with cameras.
So far, four police-involved shootings have been caught on body cameras, including one in the Bronx on Monday in which cops said they shot and killed a man charging at them with a knife.
The city's largest police union, the Patrolmen's Benevolent Association filed a lawsuit earlier this month to block the release of body camera footage to the public, claiming the disclosure poses civil rights concerns for both cops and civilians.