Piagentini begged for his life before the end, telling Bell and his cohorts that he had a wife and two children at home.
Bell was arrested about a year later. All three suspects were convicted of the two murders and sentenced to 25 years to life in 1979.
"Bell and his partners emptied both officer's guns into Police Officer Piagentini, who died on his way to the hospital," said Patrolmen's Benevolent Association President Pat Lynch, who wants to make sure that Bell never sees anything beyond his prison walls.
"That kind of evil cannot be rehabilitated."
In 2009, Bell was implicated in the August 1971 murder of a police officer in San Francisco and convicted of voluntary manslaughter.
Bell recently spent time in punitive segregation at Shawangunk Correctional Facility in Ulster County for assaulting a state corrections officer, Lynch said.
"Had Bell been convicted of the same crime today, he would have been sentenced to life without the chance of parole which was not an option when he was convicted," Lynch said. "(He) continues to be a danger in prison and should never be released to threaten the good people of New York City again."
Bell has been up for parole every two years since 2004. This will be his seventh time before the parole board.
In 2014 he sued over the board's decision, believing that he still showed no remorse for his actions, to deny him parole.
The convict insisted that he did show remorse and has used his time in prison wisely by earning a master's degree in sociology, learning to play the flute and mentoring young inmates to avoid violence.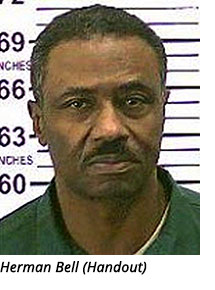 In prior interviews with the Parole Board, Bell put his grisly crimes into historical context, saying he was a quarterback at a California college when the assassination of Martin Luther King Jr. drew him to the Black Panthers and the Black Liberation Army.
"I'm not trying in any way justify what has happened, by no means," Bell said. "I'm young, I'm impressionable, and there's a lot that I do not understand and I'm influenced by the temper at the times, and all of those things came together and it just ... I made some terrible mistakes."
Relatives of the slain cops are split on whether Bell should remain behind bars.
While Piagentini's widow wants Bell to remain incarcerated, Jones' son Waverly Jones Jr. has said in the past that Bell should be released.
Bottom has a parole hearing set for June. Washington died in prison.