"On the way out, O'Sullivan made his hand into the shape of a gun and moved it as if he were shooting me. He said, 'see you around,'" the prosecutor, Peter Dunne, told The Post in 1987.
Normaul Busjit, a jewel thief and the dealer who hired O'Sullivan, was also sentenced to 25-to-life.
The two, along with a third man, escaped from their Queens jail in March 1987 by crawling through 80 feet of duct and fashioning fire hoses and sheets into a rope to climb down the building's façade from the sixth floor.
O'Sullivan remained on the lam for more than a month.
While serving time upstate, records show O'Sullivan bit off part of another inmate's nose during a fight. Officials ruled he "exceeded that which was necessary to protect himself."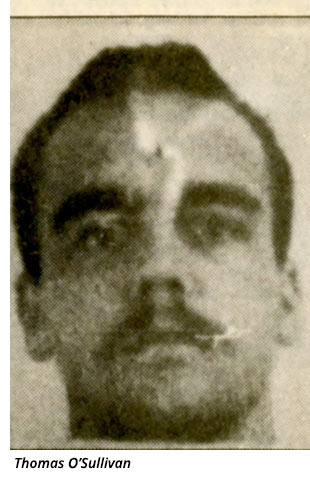 Since joining the Assembly's staff as a maintenance worker, O'Sullivan has cut a quiet and compassionate figure.
"He's a soft-spoken, gentle, easygoing guy," said Assemblyman Daniel O'Donnell, an Upper West Side Democrat, who led the corrections committee and visited prisons with then-staffer Agostini.
"I don't know of a single person who doesn't like him."
Agostini and O'Sullivan could not be reached for comment.
Republicans attacked the pick and said her marriage to a murderer was well-known at the state Capitol when Cuomo gave her the job.
"The wife of a convicted murderer who once broke out of prison is a State Parole Board commissioner. Herman Bell killed two police officers and will be walking the streets," said Assemblyman Brian Kolb, of Geneva, the GOP minority leader. "We need a top-down review of the system because this isn't merely irresponsible – it's malpractice."
PBA President Patrick J. Lynch called the news of Agostini's relationship a "total ethical lapse of this parole board member."
"We have seen interviews done between notorious and famous killers and parole board commissioners that read like a fan club conversations with these cold-blooded killers," he said. "These are completely misguided, unreasonable people sitting in judgment on these parole boards. How else can you explain the horrendous decision to release one of the worst cop killers in our nation's history onto our streets."
Additional reporting by Carl Campanile and Shawn Cohen