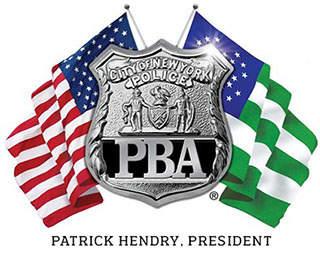 PRESS RELEASE
February 9, 2012
---
PBA President reacts to the confession of Officer Figoski's killer that was broadcast by NBC last evening
PBA president Patrick J. Lynch said:
"This cold blooded cop-killer tells two entirely different stories in an attempt to worm his way out of spending the rest of his life in prison.  The truth is much more likely to be that while committing a crime, he saw a police officer and shot him in cold blood simply to get away.  This despicable thug shows no remorse or concern for anyone but himself.   He should never be allowed to walk the streets of New York City again and this union will do everything in its power to see that he is convicted and put away for life without parole."
# # #The Police Benevolent Association of the City of New York (PBA) is the largest municipal police union in the nation and represents nearly 50,000 active and retired NYC police officers.