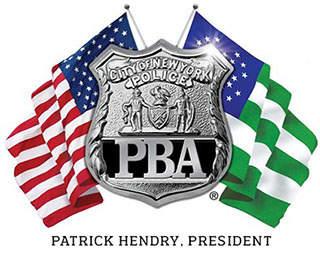 PRESS RELEASE
October 16, 2013
---
PBA president Pat Lynch tells Bloomberg News that the city needs to hire more police officers and stop disciplining existing officers if it's going to continue to fight crime effectively
PBA president Patrick J. Lynch said: 
"The single most important factor in keeping crime down for the future of New York City is to hire more police officers.  This administration has systematically reduced the size of the NYPD to the point that today there are 7,000 fewer police officers on patrol in our neighborhood precincts.  Add to that the reassignment of over 1,000 officers to a much needed counter-terrorism unit and diverting new recruits into Operation Impact instead of local precincts and you can see that local stationhouses are desperately short of police officers. That not only results in more crime but crushes the morale of the remaining officers who are constantly being ridden and disciplined by management who keep squeezing our members for more and more.  We have reached a point where the local precinct police officers hands are tied by lack of support and their morale is being driven down by constant disciplinary actions that borders on harassment in the name of doing more."
# # #The Police Benevolent Association of the City of New York (PBA) is the largest municipal police union in the nation and represents nearly 50,000 active and retired NYC police officers.