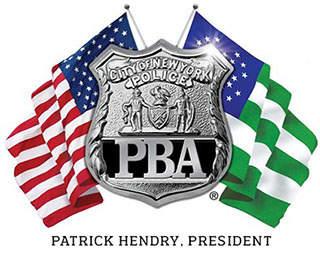 PRESS RELEASE
September 16, 2013
---
PBA President says it makes little sense to enact changes before appellate review of federal monitor decision
PBA President Patrick J. Lynch said:
"The federal district court today denied the City's request to stay the Court's previous orders in the Stop, Question & Frisk case, pending the outcome of an appeal.  Given the significant legal issues involved in the case and the serious consequences and complexities of implementing the ordered remedies, including the harm to the communities and the police officers alike, we believe that the orders should be stayed pending appeal.  One district court should not prescribe detailed rules to govern the training, supervision, and law enforcement activities of New York City's 35,000 police officers, unless or until the underlying decision has been subject to appellate review.  In light of the appellate court's ability to provide an expedited review, we believe it makes little sense to press ahead with the remedial process at this time."
# # #The Police Benevolent Association of the City of New York (PBA) is the largest municipal police union in the nation and represents nearly 50,000 active and retired NYC police officers.