"Who has a job where you can show up whenever you want? We want him to come to the bargaining table and negotiate realistic with us," said PBA President Patrick Lynch.
"He wakes up at the crack of noon and goes to work."
The union and the city are fighting over a two-year contract covering Aug. 1 through July 31, 2019. The PBA has also asked for whopping 29% raise over a two-year period.
In response, the city's Office of Labor Relations argued the union should fund its own pay hikes by making a series of concessions.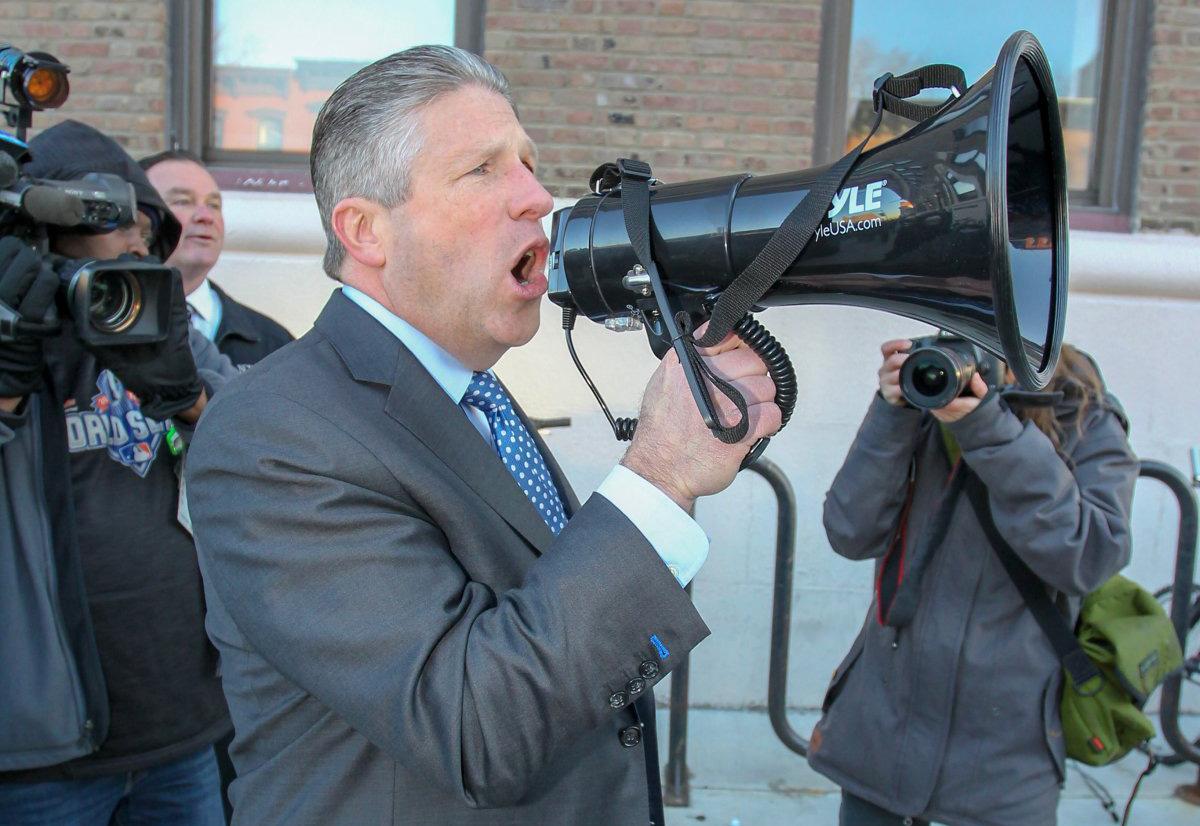 PBA President Patrick Lynch insulted de Blasio for showing up to work whenever he wants.(DANNY IUDICI FOR NY DAILY NEWS)
Lynch took particular exception to what he has called "dramatic increases in out of-pocket health benefit costs" and a removal of the PBA Annuity Fund for current and future members.
The de Blasio administration also demanded the union drop multiple grievances and labor lawsuits against the city.
Lynch and de Blasio are frequent foes.
The PBA head has repeatedly requested arbitration during his 18 years as head of the union — a costly, high-stakes process that typically takes a year.
The PBA had gotten contracts from an arbitration panel in 2002, 2005, and 2008.
A 2015 arbitration decision was a disaster for the PBA.