"On the other hand, to deny him parole again would cause us pain as we are reminded of the painful episode each time he appears before the board."
Other family members did not write the board, but hoped that strong opposition to Bell's release from the police unions and elected officials would be enough.
Gov. Cuomo and Mayor de Blasio have both come out against the early release.
"I was just totally shocked. We don't embrace that," the officer's brother said.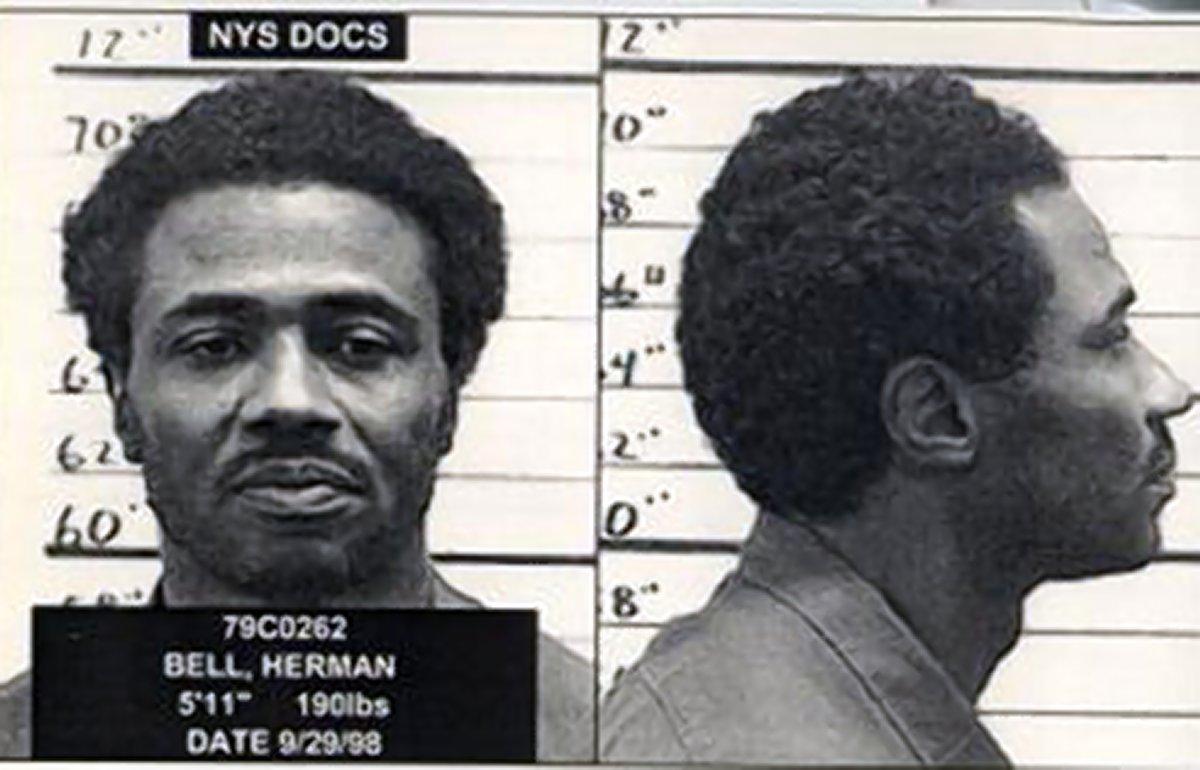 Bell's 1998 mugshot. (AP)
Bell and his two co-defendants lured Jones and Officer Joseph Piagentini to the W. 159th St. project and shot Jones in the back of the head in 1971.
Piagentini was tortured and shot 22 times, begging for his life before he was killed.
"My life was shattered at that time, when they did that," said Manny Jones, who spoke to a Daily News reporter with his sister, Glenna Wright, 75, also present.
"I didn't know which way to go. If it wasn't for my sister, I don't know what would have happened to me," Jones said. "My brother was like my idol."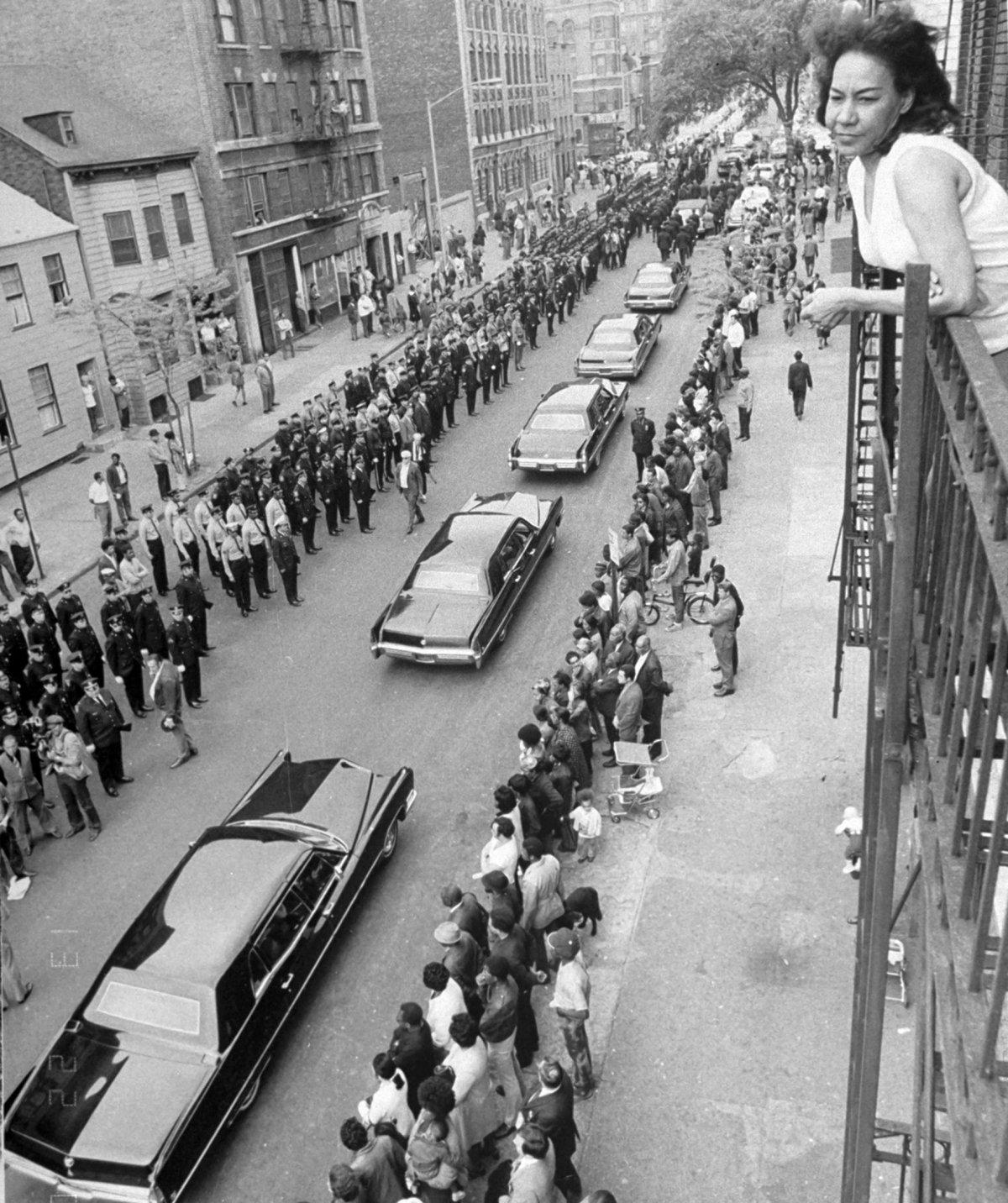 Crowd watches the funeral procession for Jones after he was gunned down in 1971.(MATTSON, GEORGE)
Bell also pleaded guilty in 2009 to killing San Francisco police officer John Young after shooting the New York cops.
At the Shawangunk Correctional Facility, where the inmate was receiving visitors on Monday, Bell was cautious about talking about his release.
"I'd be open (to talking) after all of this is behind me," he said, holding the hand of a female visitor. "But I need space to think about things. I want to make sure everything goes through."