"We've been betrayed," said widow Diane Piagentini, accompanied Thursday by her girls Deborah and Mary. "Letting a cop killer out of prison is a betrayal to police officers putting their life on the line.
"It is a betrayal to the citizens of the United States, to let killers out among us to kill again."
Bell's co-defendant Anthony Bottom comes up for parole this June. The third suspect died of cancer while imprisoned in 2000.
Diane Piagentini (c.), the widow of Police Officer Joesph Piagentini, joins PBA President Patrick Lynch and board members of the PBA in condemning the parole board who granted the release of cop killer Herman Bell.(SUSAN WATTS/NEW YORK DAILY NEWS)
Mayor de Blasio, speaking at the 78th Precinct in Brooklyn, blasted the decision to put Bell back on the streets.
"I'm very troubled by it," said de Blasio. "This was a premeditated killing of a police officer. That should be life in prison, period. There's nothing else to discuss."
Patrolmen's Benevolent Association head Patrick Lynch, at a news conference with the Piagentinis, called for the firing of the parole board members who voted for Bell's freedom.
"If you killed a police officer, you don't get out of prison," said Lynch.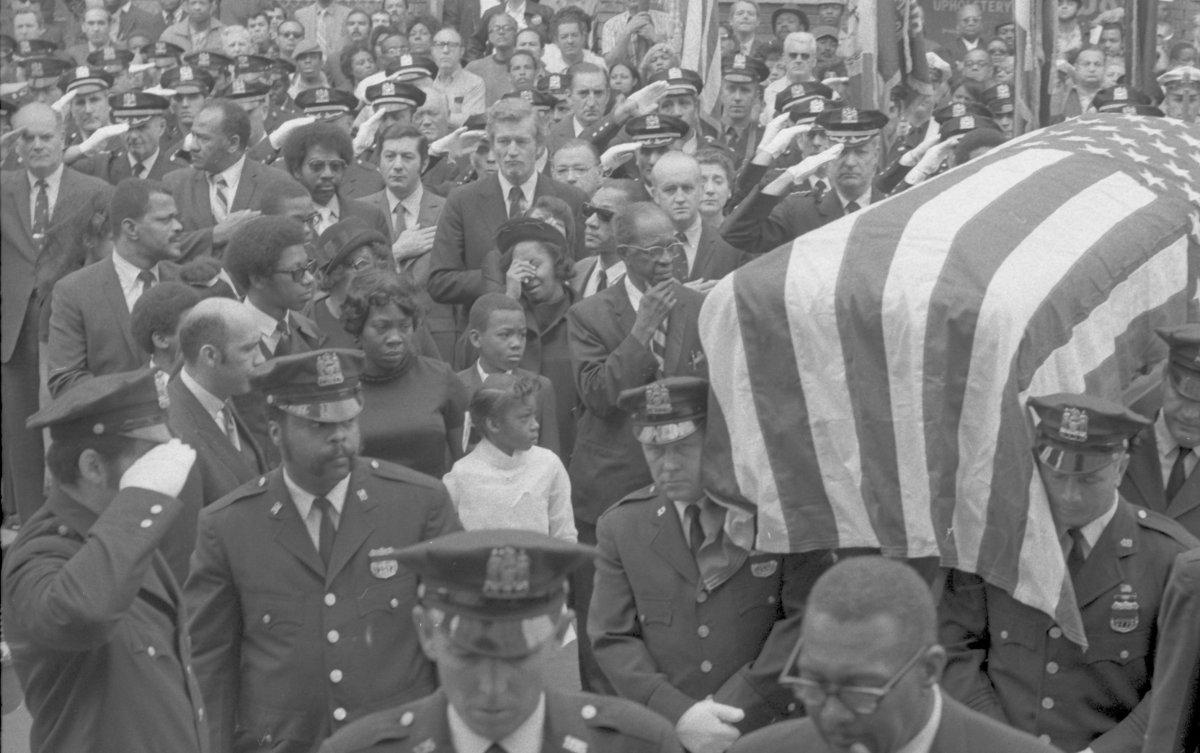 A file photo shows officers carrying the casket of Waverly Jones.
"For those who say that these cop-killers have been rehabilitated, we say that the deaths they caused are irreversible and that they have forfeited their right to live in a civilized society."
Diane Piagentini referenced the cold-blooded killers' savage treatment of her husband during his last minutes of life.
Bell "was devoid of any human compassion or empathy, and who killed their father and my husband as he pleaded for mercy," the widow said.