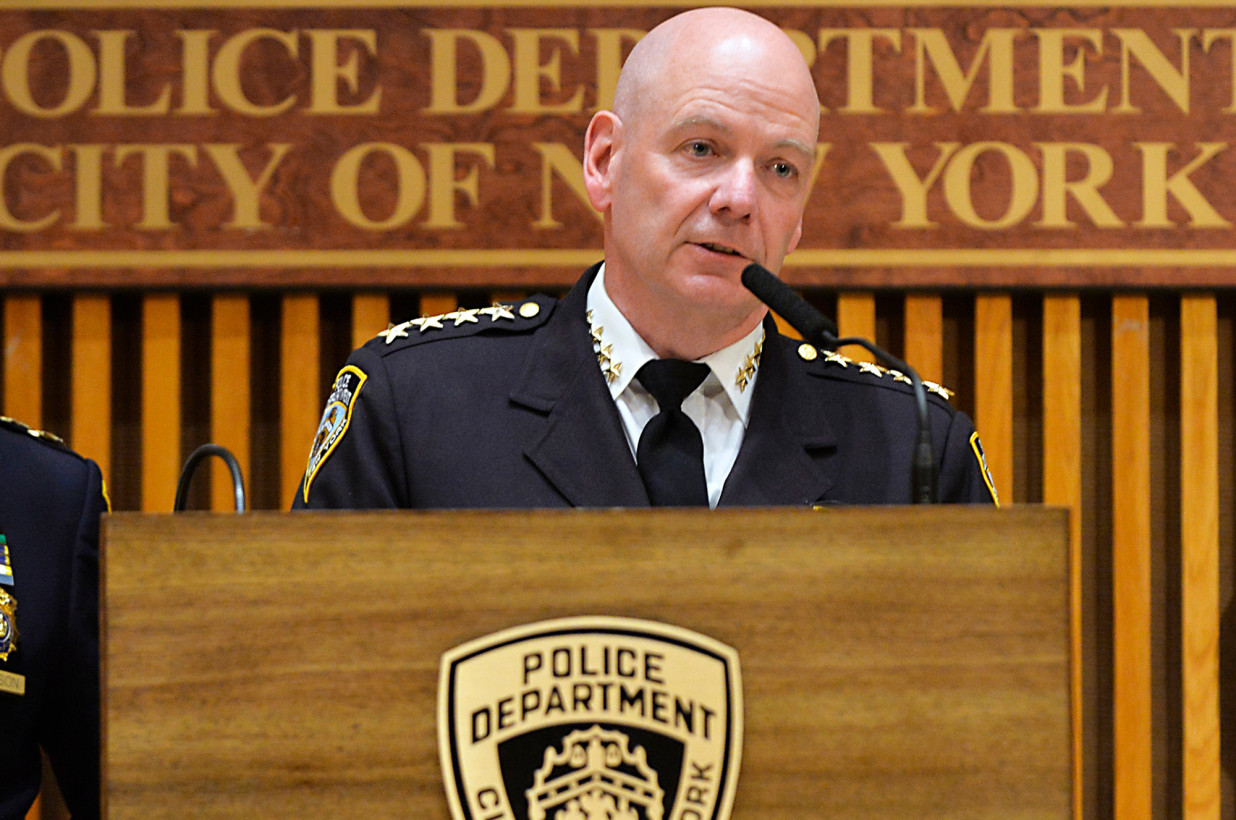 NYPD Chief of Department Terence Monahan Photo:Matthew McDermott
A top NYPD boss admitted Wednesday that cops are making fewer arrests in the wake of Officer Daniel Pantaleo's firing — a slowdown that comes ahead of the often violent Labor Day weekend.
"We've seen a decrease in the number of arrests, mainly misdemeanor arrests, arrests police officers have discretion [over]," Chief of Department Terence Monahan acknowledged in a briefing Wednesday on policing preparations for J'Ouvert, Brooklyn's wild pre-dawn Labor Day celebration.
Between Aug. 19 — the day Pantaleo was fired by NYPD Commissioner James O'Neill, citing his use of a prohibited chokehold in the fatal arrest of Eric Garner — and Aug. 25, arrests plunged 27 percent compared to the same period in 2018, with cops making 3,508 busts this year as opposed to 4,827 for the same period last year.
The issuance of criminal summonses also cratered 29 percent during the stretch, from 1,655 to 1,181.
One high-ranking source said that two of the "biggest decreases" have been in stops of unlicensed drivers and turnstile-jumpers — relatively minor offenses that can uncover more serious crimes, according to the "broken windows" theory of policing.
Sources attributed the precipitous drop to the so-called "Pantaleo Effect" — officers' unwillingness to go the extra mile and risk a career-ending altercation like Pantaleo's botched arrest of Garner.