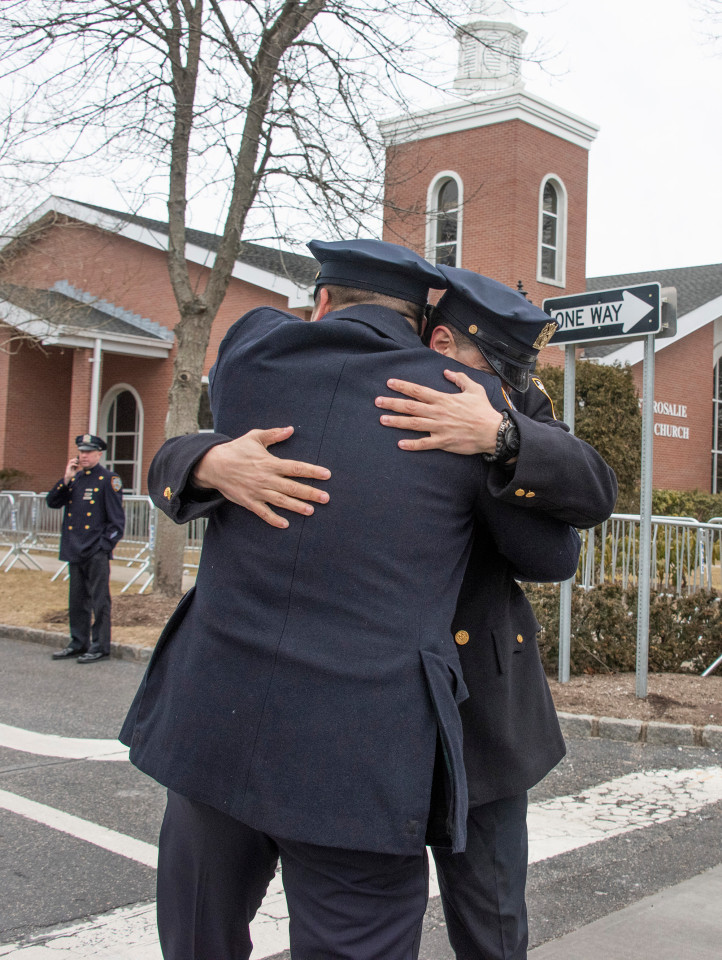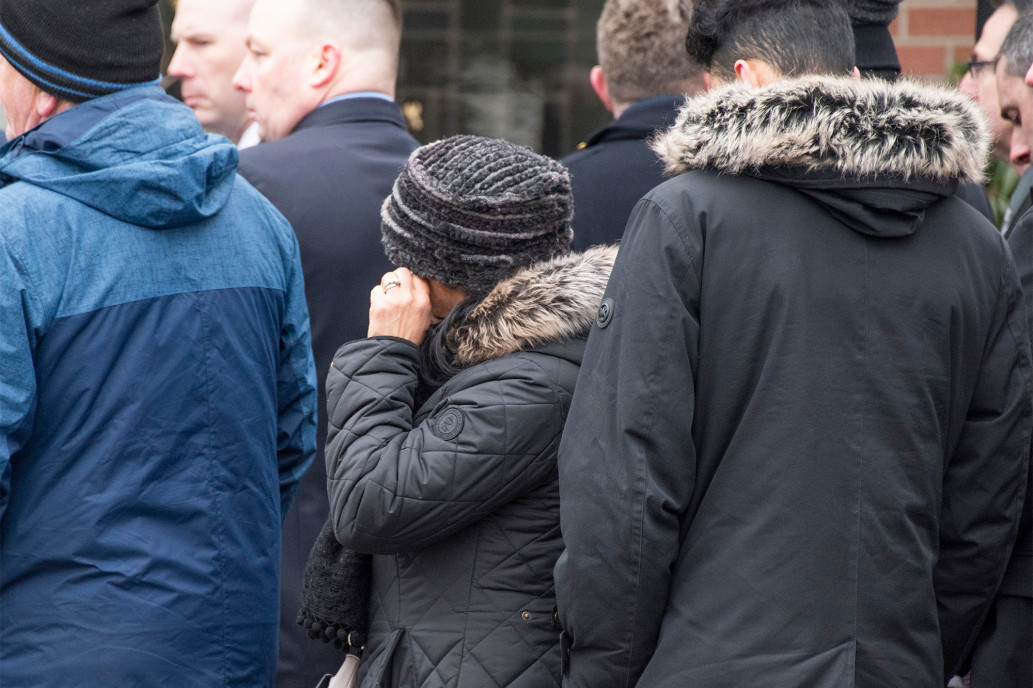 It was that dedication that led Simonsen to head to work Feb. 12, despite it being his day off.
He spent the morning at a Detectives' Endowment Association meeting, before trying again to crack a nagging robbery case ahead of an upcoming Compstat meeting.
When a call came into the 102nd Precinct around 6 p.m. that the T-Mobile store at the corner of Atlantic Avenue and 120th Street was being held up at gunpoint, it was that same dedication that moved Simonsen to tag along with seven responding cops.
"Those cops responded to a call for help," said an emotional NYPD Commissioner James O'Neill on Wednesday. "They didn't hesitate.
"They are not to blame."
They were met at the Richmond Hill store's entryway by career criminal Christopher Ransom, who pulled the trigger on a handgun identified as fake only once it was too late, authorities said.
In less than a minute, seven cops fired 42 shots.
Eight rounds struck Ransom, whom police sources believe may have been attempting suicide by cop — but in the wild fusillade, two lawmen were also struck.
Sgt. Matthew Gorman took a bullet to the leg. He was at the funeral in a wheelchair.
Simonsen, 42, died at Jamaica Hospital.
"The only two people responsible for Brian's death — the only two — are the two career criminals who decided to go into that store and commit an armed robbery," said an increasingly fiery O'Neill, referring to Ransom and alleged lookout man Jagger Freeman.
Prosecutors have agreed, hitting Ransom, 27, and Jagger, 25, with a slew of charges, including murder.
"He's a criminal, he's a thief, and now he's responsible for Brian's death," O'Neill said of Ransom.
"The next time you see the lights and hear the sirens, take a moment to think about the people who answer those calls for help," said O'Neill. "They will put their lives above their own. They are the NYPD, and they are Detective Brian Simonsen."
O'Neill closed his eulogy by posthumously promoting Simonsen to a Detective-First Grade, to a standing ovation by the mourners.
Mayor de Blasio also asked New Yorkers to spare a thought on a snowy Wednesday for the people who keep them safe.
"I ask every New Yorker, when you see a police officer today, please offer them condolences as you would to someone who has lost a family member, because indeed they have," said de Blasio.
"He wanted to be a police officer from an early age, and he realized his dream," the mayor added. "He was devoted to his precinct, to his brothers and sisters in blue, and to everyone in the community he served."