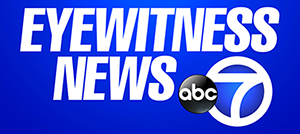 February 6, 2023, 2:23 PM
Mayor Eric Adams says COVID-19 vaccine to soon be optional for NYC workers
NEW YORK (WABC) -- Now that more than 96% of New York City workers are fully vaccinated against COVID-19, the city will make vaccinations optional for current and prospective workers later this month.
Beginning February 10, the city will make the vaccination requirement optional for city employees, in addition to New York City Department of Education employees.
"City workers stepped up tremendously throughout the pandemic," said Mayor Adams. "From our health care frontline workers and first responders who saved lives, to the city employees who kept our streets clean, our schools open, and our streets safe, we owe city workers a debt of gratitude for their service during New York City's darkest days. With more than 96 percent of city workers and more than 80 percent of New Yorkers having received their primary COVID-19 series and more tools readily available to keep us healthy, this is the right moment for this decision. I continue to urge every New Yorker to get vaccinated, get boosted, and take the necessary steps to protect themselves and those around them from COVID-19."
The city will also end the vaccination requirements for nonpublic school, early child care, and daycare staff.
"It's clear these mandates saved lives and were absolutely necessary to meet the moment. We're grateful that we can now, as we leave the emergency phase of the pandemic, modify more of the rules that have gotten us to this point," said New York City Department of Health and Mental Hygiene Commissioner Dr. Ashwin Vasan. "We cannot overstate our appreciation for the millions of New Yorkers who made the necessary sacrifices to keep our city safe and save lives."
As part of this change, beginning February 10, visitors to DOE school buildings will no longer be required to provide proof of at least one dose of the COVID-19 vaccine.