When the cops confronted the urinating man, they found he had an active warrant for criminal mischief and placed him under arrest, said NYPD Chief of Patrol Rodney Harrison.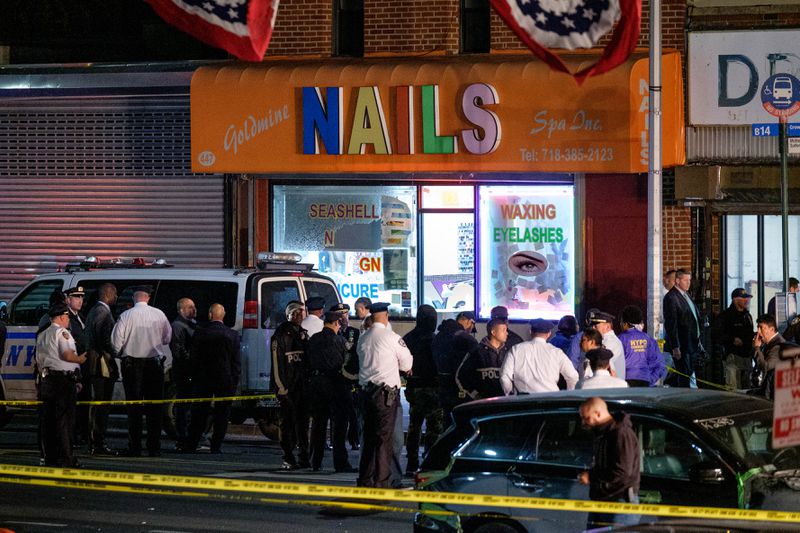 Police investigate a fatal police involved shooting Friday at a nail salon on Mother Gaston Blvd. in Brownsville, Brooklyn. (Gardiner Anderson/for New York Daily News)
Kwesi Ashun, 33, who saw the incident from outside the salon, objected.
Ashun — who was selling T-shirts from a stand on the street, and had just offered some of his wares to state Assemblywoman Latrice Walker — went into the salon and confronted the officers.
Ashun "engaged in a violent struggle with the uniformed officers. One of the officers deployed a Taser but it was ineffective in stopping the threat," said Chief Harrison.