October 24, 2019, 5:24 PM
NYPD supports changes to state law used to keep disciplinary records of police and correction officers secret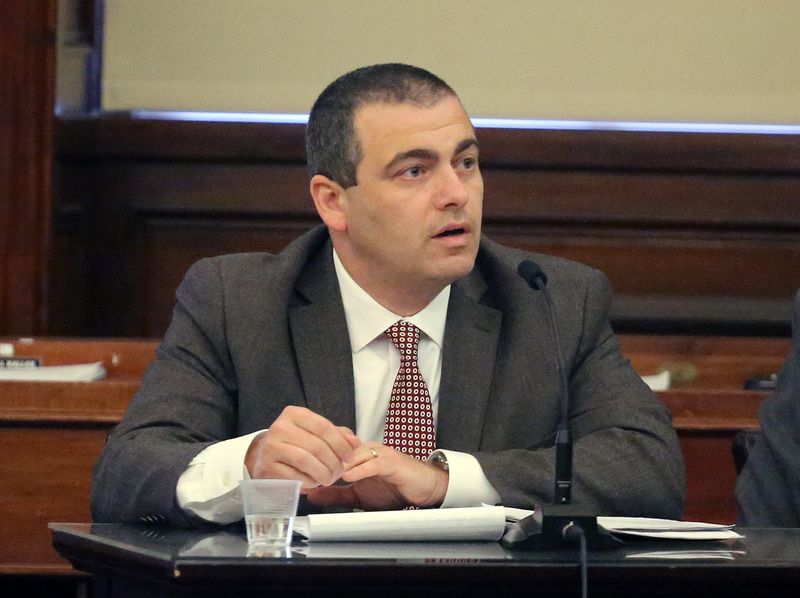 Oleg Chernyavsky, NYPD Director of Legislative Affairs. (Jefferson Siegel/New York Daily News)
ALBANY — The NYPD came out Thursday in support of amending a state law that keeps cops' disciplinary records secret in an effort to promote "transparency."
Assistant Deputy Commissioner Oleg Chernyavsky — speaking at the second of two hearings centered on 50-a, the state civil rights law that hides police disciplinary records from the public — stopped short of calling for a full repeal, but said the department is on board with minor changes that would allow disciplinary records tied to "serious misconduct" to be released.
"The safeguards imposed by 50-a promote the fair administration of justice," he told lawmakers during the Albany hearing. "A repeal of the law would extinguish the officer's voice in the process centered on disclosure of their own personnel records."
In 2016, the NYPD decided that section 50-a of the state Civil Rights Law, which protect internal records on cops, firefighters and corrections officers from being released, allows the department to keep disciplinary records secret, countermanding about 40 years of prior practice.
Ever since, lawmakers, activists and relatives of people impacted by police violence have pushed for a full repeal.
Gwen Carr, the mother of Eric Garner, Valerie Bell, the mother of Sean Bell, and Constance Malcolm, the mother of Ramarley Graham, all testified in support of rolling back 50-a, arguing that the NYPD has used it to shield abusive officers from public scrutiny.
"50-a is dangerous for all New Yorkers because it protects officers who kill, officers who rape and sexually assault, officers who disrespect and brutalize us," said Malcolm, whose 18-year-old son was killed by a Bronx cop in 2012. "It lets them hide behind secrecy that the government shouldn't allow."
Patrolmen's Benevolent Association president Patrick Lynch slammed those calling for repeal as out of touch with reality, twisting the truth and accused them of wanting to put cops' lives in danger.
"The entire movement to repeal Civil Rights Law Section 50-a is built on half-truths and outright fictions," he said. "Repeal advocates are lying about nearly every aspect of the current law and its impact on the safety and privacy of government employees, including police officers."
"Where we are limited in feeling public confidence is our inability to share important information about our investigations because of 50-a," Davie said. "We are thwarted in our efforts to provide increased transparency in the disciplinary process."
Civilian Complaint Review Board chairman Fred Davie, meanwhile, testified that he personally supports rolling back 50-a, but couldn't speak for others serving on the panel.