An officer with the NYPD was in a medically induced coma Friday night after being hit with a metal chair by a man who was fatally shot by the officer inside a nail salon in Brooklyn, officials said.
NYPD Chief of Patrol Rodney Harrison spoke during a news conference Friday night at Brookdale University Hospital and Medical Center, where the officer of 21 years was being treated, officials said.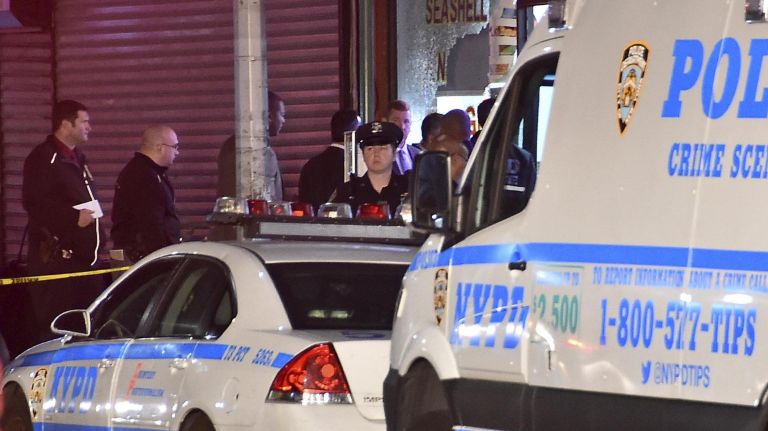 Police involved shooting at salon on Mather Gaston Blvd and Sutter ave in Brooklyn sends to cops to the hospital and one person shot by police during an evening confrontation. Oct 25, 2019. Photo Credit: John Roca
Harrison said the incident occurred about 5:40 p.m. Friday at the Goldmine Nail Salon on Mother Gaston Boulevard. Harrison said store employees requested that officers on patrol in the area remove a disorderly man from the store who had urinated inside the business.
Once inside, two officers encountered the man who was disorderly and realized he had a summons for an arrest for criminal mischief. When they tried to arrest the man inside the store, he began to resist, and then another man from outside the store came in and became violent with the officers, Harrison said.
"An individual standing outside the store entered and engaged in a violent struggle with the uniformed officers," Harrison said. "One of the officers deployed a taser but it was ineffective in stopping the threat. The male continued his violent struggle with the officers by raising up a metal chair and striking one of the officers in the head. This officer discharged his firearm six times at the subject. The perpetrator was pronounced deceased at the location by EMS," Harrison said.