His campaign promises for public safety set a high bar for an incoming administration in a city that is on pace to record more than 1,500 shootings with 1,900 people injured in gun violence for the second year in a row. Murders are also expected to top 450 again — a nearly 50% jump from pre-pandemic levels.
So far this year, serious crime in the Big Apple has ticked up 5% compared to 2019, driven by the increase in murders, a 92% spike in stolen cars and a nearly 9% jump in felony assaults
The incoming top cop said she hopes that assessment can happen "very quickly" with her "aggressive meetings scheduled both internally with the police department and the community."
"I'm hoping to kind of hit the ground running beginning January 1."
Sewell, who is unmarried and has no children, lived her earliest years in public housing in the Queensbridge Houses in Long Island City, where Adams is expected to introduce her at a press conference Wednesday.
She later lived in Corona and Jamaica, Queens, where she found a mentor in a retired NYPD detective named John Wesley Pierce, whom she affectionately called "Pop Pop." The surrogate grandfather — and her own dad, who was a US Marine — taught her "service and honor," Sewell said.
"He always took the time to talk to me about what it meant to be a person of honor and a person who cared about the communities and those around them," Sewell said of Pierce, who retired in 1968 and passed away in 2017.
Sewell currently lives in Long Island's Valley Stream, where she enjoys cooking and hosting her large family and friends. She was promoted to chief of detectives in Nassau County in September 2020 and is the first black female to reach that rank in the county. For the three years prior to her promotion, she created and ran the department's Professional Standards Bureau, which oversaw the agency's internal affairs.
"She's had a meteoric rise," Adams spokesman Evan Thies told The Post.
He noted that Sewell trained with the FBI to be the county's chief hostage negotiator and also received counterterrorism training at the FBI Academy in Quantico, Va.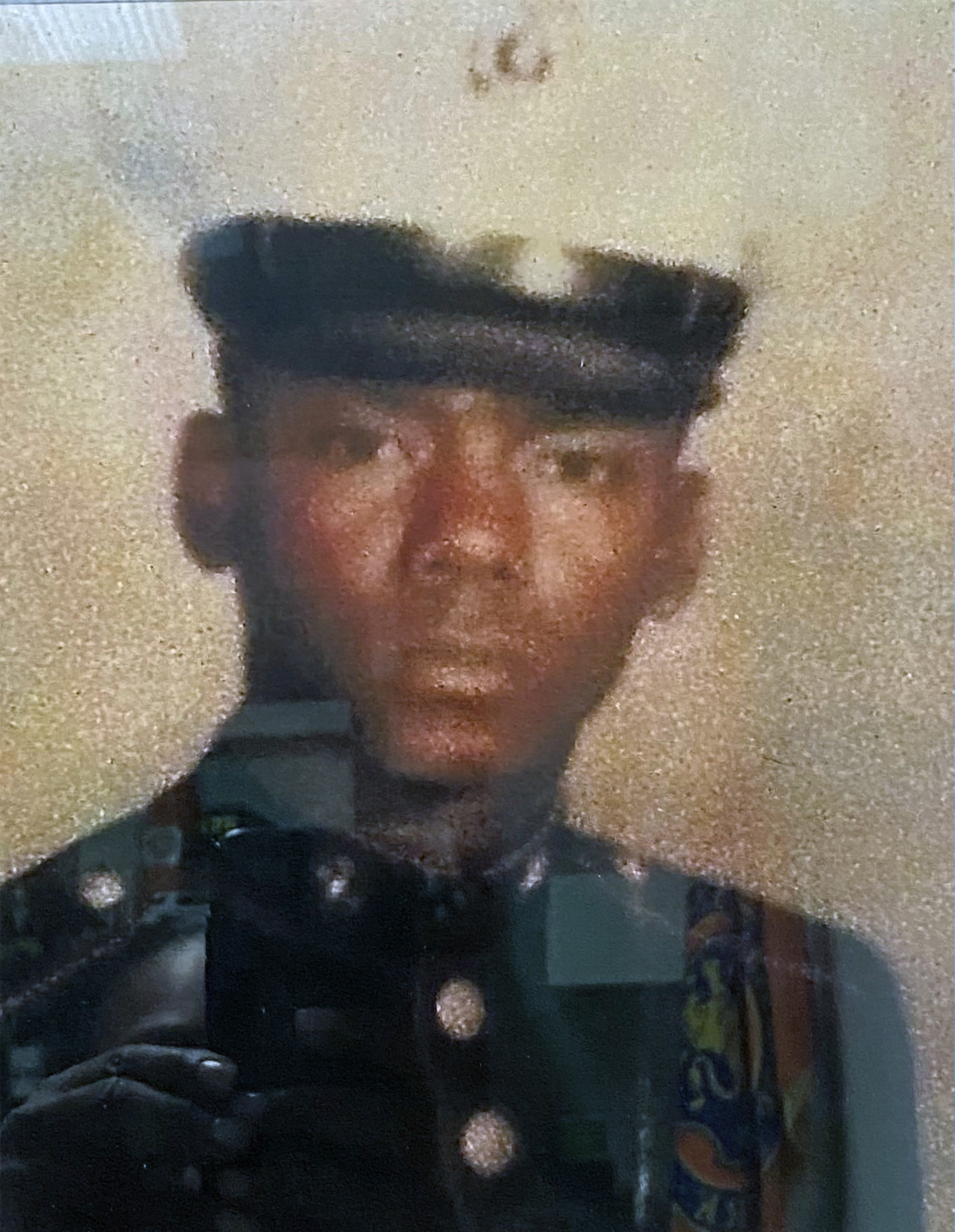 Carl Sewell, father of incoming NYPD Commissioner Keechant Sewell. Matthew McDermott
She is also on the New York-New Jersey Joint Terrorism Task Force, he added.
Sewell defended the use of undercover squads to combat gun and gang violence in her interview with The Post, saying "plainclothes units work."
"They are able to be in places where they are not able to be easily recognized and if you use a surgical approach, use well-trained officers and know what their objectives are, you can get measurable results," she said.
But Sewell, who has worked as an undercover cop, was critical during the interview process about how the NYPD plainclothes unit operated, telling Adams' camp "they were doing it wrong."
"If you start busting heads, they [the community] are never going to work with you," said Sewell, according to a source with knowledge of the conversation.
Adams has vowed to bring back an anti-crime unit in some form after the squad was disbanded by Shea last year.
Sewell said she buys into the "broken windows" theory of policing, a tactic made famous under Bratton, that says if someone commits a petty offense like smashing a window and nobody fixes it, another person may be tempted to smash another window — or commit a more serious crime.
"I think you have to take a look at quality-of-life crimes because sometimes they lead to something else," she said.
"You have to make sure you're using the broken windows theory, the enforcement of those low-level crimes, in a way that's not discriminatory, in a way that addresses the problem and doesn't actually over-police it in some respect."
The head of the city's largest police union, Patrick Lynch, welcomed Sewell to the NYPD.
"New York City police officers have passed our breaking point," said Lynch, who heads the Police Benevolent Association.
"We need to fix that break in order to get our police department and our city back on course. We look forward to working with her to accomplish that goal."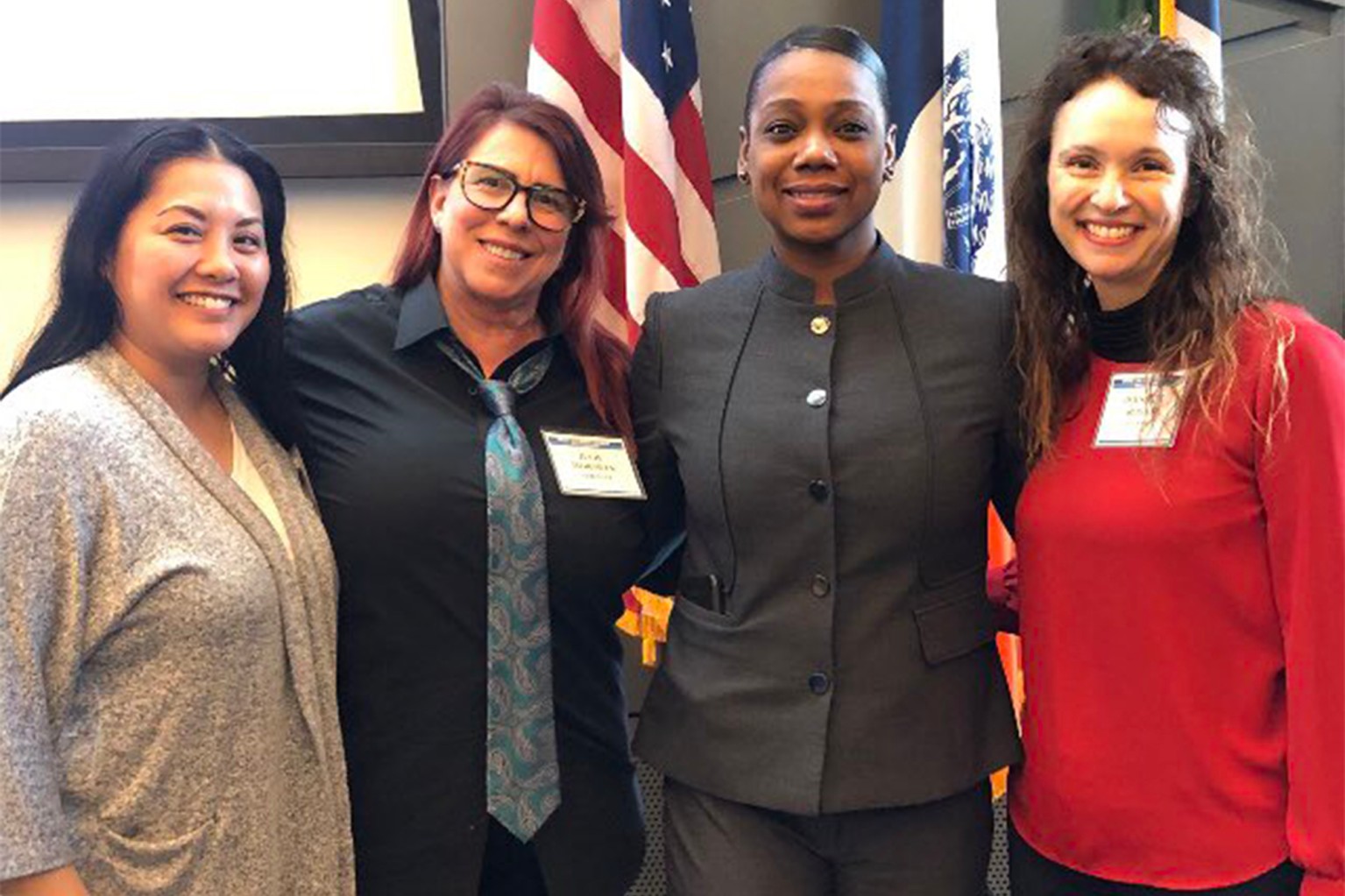 Keechant Sewell pictured with fellow officers at the NYPD Women's Conference.
Carmen Best, who was a finalist for the commissioner job, also congratulated Sewell.
"I am honored to have been a finalist and will remain focused on charting the future of public safety," she tweeted. "Congratulations to Keechant Sewell on her appointment as NYPD's next police commissioner."