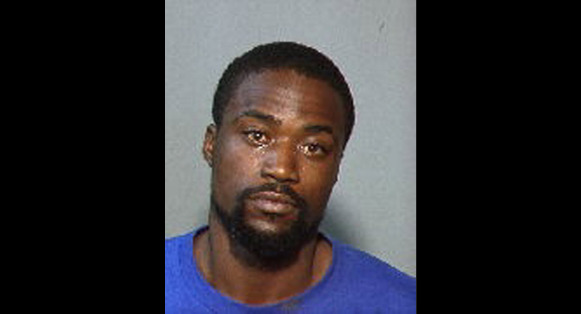 Man shot and killed by police had history of gun use. Court records say Gregory Edwards, 39, was previously accused of shooting and wounding two people in New Brighton in 2004 and of shooting at a Port Richmond home in 2011.
A HISTORY OF GUN USE
Edwards has a history of gun use, court records show.
On two prior occasions – the first dating back 15 years - Edwards was accused of discharging a firearm in public.
The first incident occurred on April 22, 2004, when Edwards was charged in a shooting in New Brighton in which two people were wounded. He was later sentenced to five years behind bars and five years' post-release supervision.
Edwards was arrested again in 2012 for another gun-related incident, court records show. He was sentenced to time served and a five-year order of protection was issued against him, said court records.
A FRENZIED SCENE
Footage provided to the Advance begins just seconds after the shooting, which occurred at about 8:45 a.m.
The four-minute, 35-second video opens with the injured police officer clutching her bleeding hand as she is escorted into an NYPD squad car at the 10-second mark.
As the footage pans left, a police officer can be seen on his knees performing chest compressions on Edwards, lying motionless on the ground.
GUN RECOVERED FROM SCENE
A dramatic body-camera photo of Edwards holding a gun and a close-up of the pistol were released by the NYPD on Tuesday.
When Edwards drew his gun, officers grabbed his hands to direct the muzzle away from people, the police commissioner said.
The brand name on the recovered pistol is a SIG Sauer.
Dramatic NYPD radio transmissions captured moments after the shooting depict the hectic scene.
"Shots fired, shots fired," an officer can be heard saying approximately 10 seconds into the video presenting the recording.
While dispatchers are working to find the exact location of the shooting, a female voice 47 seconds into the recordings says, "I'm shot."