During the remembrance ceremony, the 13th precinct also honored Police Officer Glen Pettit, who worked in the video production unit and died attempting to help firefighters rescue victims who were trapped in the World Trade Center.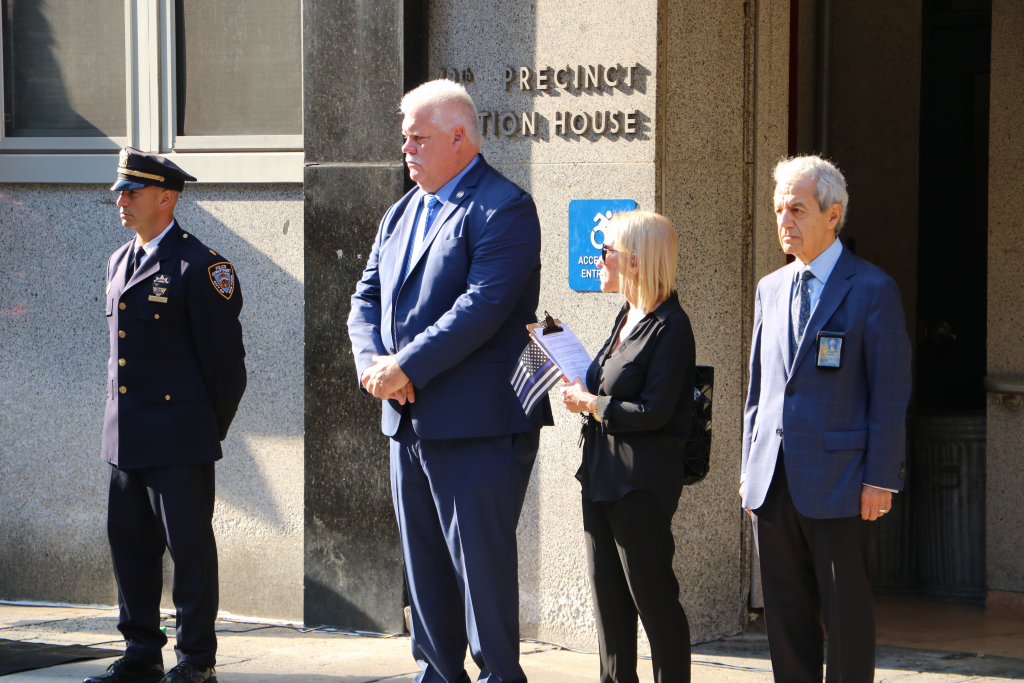 (From left to right) Deputy Inspector Steven Hellman, commanding officer of the 13th precinct, PBA trustee John Flynn, GPBA President Arlene Harrison and former NYPD Director of Video Production Tony Lopresti.
Tony Lopresti, who was the director of video production for the NYPD and is now retired, spoke about Pettit's service during the memorial service at the 13th precinct. Video production develops videos for internal/external communication and training in the police department and in 2001, was housed in the East 20th Street side of the 13th precinct, where the police academy building is. Lopresti said that the department had a long relationship with the precinct because the command would provide officers for the department to use in training videos and the precinct was always very accommodating.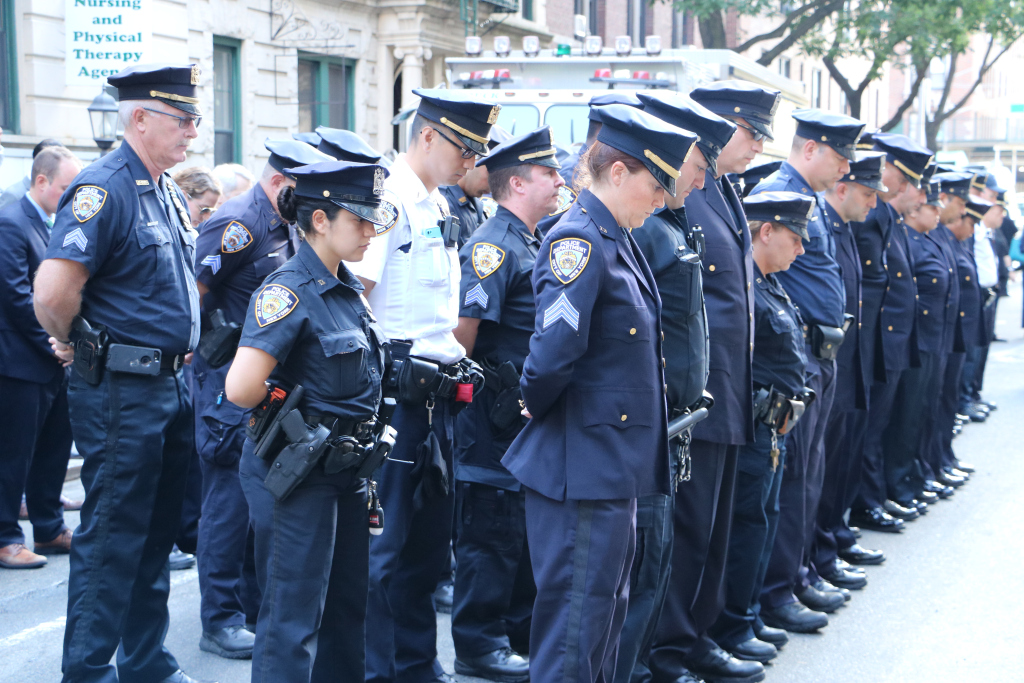 Officers at the 13th precinct observe a moment of silence on Wednesday.
Lopresti told Town & Village that video footage was discovered later of him following firefighters into a tunnel underneath the plaza while trying to rescue victims that were trapped.
"Two other members of our unit went in with him and they survived, but unfortunately, he did not," he said.
Lopresti said during the ceremony on Wednesday that Pettit was a volunteer firefighter in addition to being a police officer and news cameraman.
"All the instincts of those three professions are to run toward, never to run away," he said. "That's what's so profoundly impressive about the call to serve, the call to protect. I remain honored to have had a role in telling that story and in shaping some of the visual training for that story. Today, the women and men of the department continue to dedicate themselves to others. There is no greater calling."