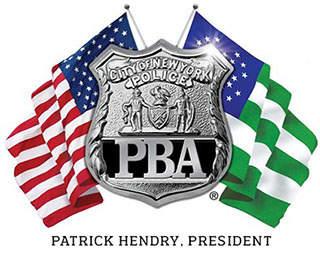 PRESS RELEASE
June 23, 2006
---
Lynch explains absence from new bargaining coalition
PBA president Patrick J. Lynch said:
"Coalition bargaining is fine for unions that have similar needs. The Taylor law calls for pay that is roughly equal to jobs of a similar nature, risk, training and education. The city has failed to comply with the spirit of the Taylor law in that it is not paying police a salary that is comparable to other local police departments. Given that inequity and the worsening recruitment and retention problem, we believe that we have a unique set of circumstances that would not be well represented in coalition bargaining."
# # #The Police Benevolent Association of the City of New York (PBA) is the largest municipal police union in the nation and represents nearly 50,000 active and retired NYC police officers.