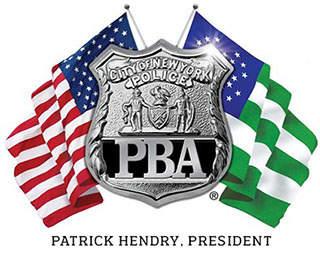 PRESS RELEASE
May 5, 2006
---
Pat Lynch on the topic of police vests
PBA president Patrick J. Lynch said on the topic of police vests:
"Upgrading all police vests to the Level III, maximum coverage vest is a good thing and we are grateful to City Council Speaker Christine Quinn for shepherding this important funding need through City Hall. We are anxious to see the new vests reach our members on the street where they are sorely needed. The PBA is seeking as part of our next contract, a program that will replace vests when their warranties expire. It will ensure that our members have the most effective vests and the best practical protection against the dangers that we face every day."
# # #The Police Benevolent Association of the City of New York (PBA) is the largest municipal police union in the nation and represents nearly 50,000 active and retired NYC police officers.