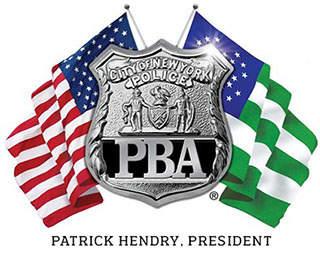 PRESS RELEASE
March 3, 2006
---
PBA president Patrick J. Lynch reacts to Manhattan Supreme Court decision on release of personnel records
PBA president Patrick J. Lynch reacts to Manhattan Supreme Court decision on release of personnel records.
"The NYPD's blatant attempt to prevent police officers from pursing better paying police jobs was defeated today in a decision by the honorable Supreme Court Justice Sheila Abdus-Salaam. Justice Abdus-Salaam granted an injunction that will require the NYPD to provide personnel information to the Port Authority Police Department for cops who are seeking to join that force where they will earn $30,000 more a year. This decision, which is rooted firmly in law and common sense, should send a message to the NYPD that this is a bad policy that they should rescind immediately and permanently abandon for the future."
See decision
# # #The Police Benevolent Association of the City of New York (PBA) is the largest municipal police union in the nation and represents nearly 50,000 active and retired NYC police officers.