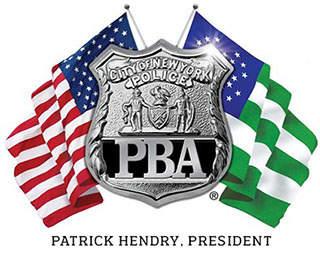 PRESS RELEASE
May 1, 2008
---
PBA's reaction to budget plan
PBA president Patrick J. Lynch said:
"What would truly be devastating to this city's economy would be to continue to ignore the staffing crisis in the NYPD, to ignore the fact that crime is on the rise and that the city's fiscal health depends first and foremost on people feeling safe on our streets.  Ignoring these facts while the city has the largest surplus in its history would truly be criminal.  Trying to fix tomorrow's problems and ignoring today's is fiscally irresponsible and unconscionable."
# # #The Police Benevolent Association of the City of New York (PBA) is the largest municipal police union in the nation and represents nearly 50,000 active and retired NYC police officers.