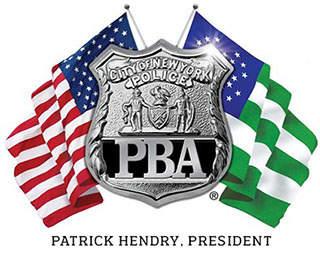 PRESS RELEASE
November 24, 2011
---
NYC PBA questions sudden resignation of internal affairs boss who oversaw alleged ticket fixing probe
The New York City Patrolmen's Benevolent Association believes the sudden, unexpected departure of Internal Affairs Bureau Deputy Inspector John McDermott raises questions about the manner in which the so-called "ticket fixing" probe was conducted.  McDermott unexpectedly put in retirement papers this past Wednesday (11-23-11) in the midst of the first ever criminal indictments of police officers for doing ticket related favors for fellow officers.
PBA President Patrick J. Lynch said:
"The sudden retirement of the individual who was the lead investigator in such a high-profile case seems very curious at this time.  Many have suspected that the leak of critical wire tap recordings and grand jury testimony to members of the media, which is itself a crime, may have come from the very Internal Affairs Bureau who conducted the surveillance.  It is also possible that those leaks occurred In an attempt to bolster the criminal cases against our members who, until now, would only have faced departmental charges for these types of alleged infractions."
# # #The Police Benevolent Association of the City of New York (PBA) is the largest municipal police union in the nation and represents nearly 50,000 active and retired NYC police officers.