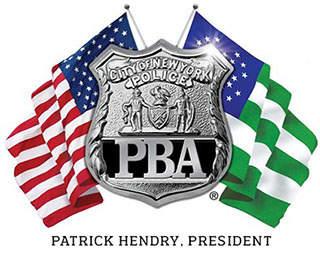 PRESS RELEASE
November 30, 2011
---
Pat Lynch reacts to the Trials Commissioner's recommendations of not guilty for P.O. Carrey and guilty for Det. Isnora in the Bell case
PBA President Patrick J. Lynch said:
"We are gratified that Officer Carrey's actions were found to be appropriate and hope he will be able to return to full enforcement duties. We strongly disagree with the guilty finding regarding Det. Isnora who clearly believed he was facing an armed adversary."
# # #The Police Benevolent Association of the City of New York (PBA) is the largest municipal police union in the nation and represents nearly 50,000 active and retired NYC police officers.