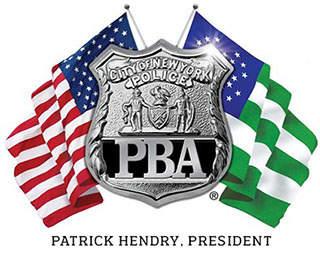 PRESS RELEASE
November 11, 2011
---
PBA argues against the city pulling trustees' excusals to do union business
PBA president Patrick J. Lynch said: 
"It is our position that we are entitled to these excusals by law and can employ them in the manner the union designates.  The presumption of innocence that allows police officers to remain members of the NYPD should also allow them to continue to serve the police officers who elected them." 
# # #The Police Benevolent Association of the City of New York (PBA) is the largest municipal police union in the nation and represents nearly 50,000 active and retired NYC police officers.