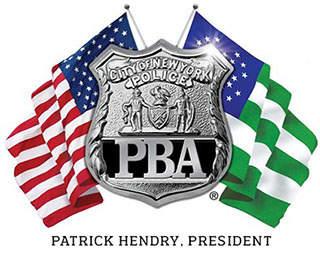 PRESS RELEASE
December 1, 2011
---
PBA reacts to charges against Internal Affairs Det. Randy Katakofsky, the lead investigator in "ticket fixing" case (1)
PBA President Patrick J. Lynch said:
"First we see the highest ranking supervisor who oversaw the so called 'ticket fixing' investigation retire suddenly and without warning and now the veracity of the work by the principal detective is being called into doubt by the department. If this rogue investigator cut corners in an attempt to set up a Lieutenant for charges, then who knows what he was capable of doing just to make a case against fellow police officers. You have to wonder if he set them up too. It casts an air of doubt over the entire investigation."
# # #The Police Benevolent Association of the City of New York (PBA) is the largest municipal police union in the nation and represents nearly 50,000 active and retired NYC police officers.