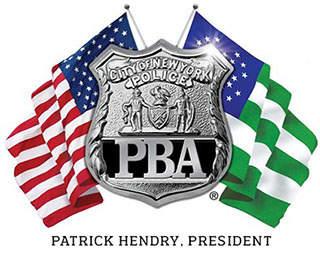 PRESS RELEASE
December 2, 2011
---
PBA reacts to charges against Internal Affairs Det. Randy Katakofsky, the lead investigator in "ticket fixing" case
PBA president Patrick J. Lynch said: 
"This rogue investigator's testimony was used to pursue this ticket investigation and to obtain wire taps on the phones of over a dozen NYC police officers.  If he cannot be trusted to follow the law, is it likely that he misled the court and prosecutors about the facts of this case?  Why is he not being charged criminally?"
# # #The Police Benevolent Association of the City of New York (PBA) is the largest municipal police union in the nation and represents nearly 50,000 active and retired NYC police officers.