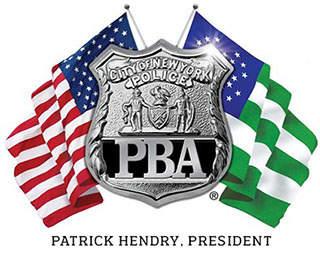 PRESS RELEASE
May 5, 2011
---
Reaction of PBA President to restoration of funding to hire more Police
PBA president Patrick J. Lynch said:
"We have just learned that the City Council has restored funding to the budget that will allow the NYPD to hire a class of 1,400 new police officers in July. It is difficult to express the NYPD's urgent need to hire more police officers. We simply cannot fight traditional crime, maintain order and guard against terrorist acts without adequate staffing. We are grateful that the City Council recognizes that government's first responsibility is to protect its citizens."
# # #The Police Benevolent Association of the City of New York (PBA) is the largest municipal police union in the nation and represents nearly 50,000 active and retired NYC police officers.