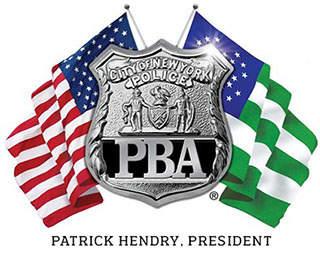 PRESS RELEASE
July 27, 2012
---
Pat Lynch reacts to Mayor Bloomberg's Comment
In reaction to Mayor Bloomberg's comments today on a radio program saying the city doesn't need more police, PBA president Patrick J. Lynch said:
"Tragically, a reduction of police presence from ten officers to only two at Rucker Park allowed a gun fight to take place where five people were shot and in a separate incident a lack of police presence allowed a shooting that took the life of an innocent four-year boy.  We cannot go a single weekend without reading a body count and it's because there are not enough police officers on our streets.  Even more troubling is that if a decision was made today to hire more police, the process takes a year before you see any benefit in the neighborhoods.  These problems will only get worse while we are waiting for more sorely need police officers."
# # #The Police Benevolent Association of the City of New York (PBA) is the largest municipal police union in the nation and represents nearly 50,000 active and retired NYC police officers.