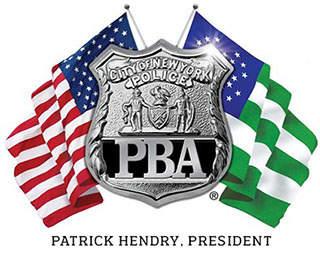 PRESS RELEASE
August 24, 2012
---
Pat Lynch's statement on the murder of PO Edward Byrne 24 years ago
PBA president Patrick J. Lynch said:
"The cold-blooded murder of a young and idealistic police officer by these four drug lords 24 years ago shocked the city and the nation and became the turning point when our police officers began taking back the city's crime-infested streets. That turnaround began at 107th Ave. and Inwood St. in Queens. Edward Byrne's merciless assassins should leave prison only in coffins."
# # #The Police Benevolent Association of the City of New York (PBA) is the largest municipal police union in the nation and represents nearly 50,000 active and retired NYC police officers.