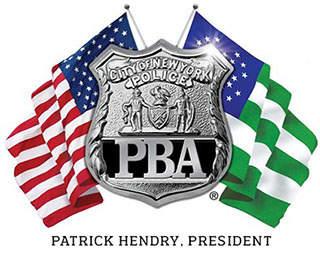 PRESS RELEASE
July 29, 2012
---
Pat Lynch's statement on the passing of Thomas R. Sullivan, president of the Lieutenants Benevolent Association
PBA president Patrick J. Lynch said:
"Tom Sullivan was a third generation police officer who had union blood coursing through his veins.  He was a man of great integrity who literally spent his life in the service of others.  Tom was the type of man who would do anything he could to help someone out but never asked for anything in return.  Our prayers and thoughts are with his wife, Marie, and their family.  Tom Sullivan's life was a life well spent and he will be sorely missed."
# # #The Police Benevolent Association of the City of New York (PBA) is the largest municipal police union in the nation and represents nearly 50,000 active and retired NYC police officers.