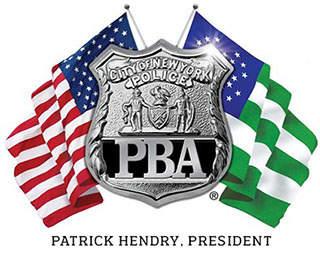 PRESS RELEASE
May 17, 2012
---
PBA President calls stop and frisk quotas an unnecessary source of friction with communities
PBA president Patrick J. Lynch said: 
"When left to the sole discretion of a police officer, summonses and stop and frisks are highly effective law enforcement tools.  However, when the discretion is removed and a quota for those activities is applied they become ineffective in fighting crime and serve as a tremendous source of friction with the communities that our members are sworn to protect.  Eliminating unnecessary and counterproductive quotas will allow police officers to keep New York City safe while winning back the support of its citizens."
# # #The Police Benevolent Association of the City of New York (PBA) is the largest municipal police union in the nation and represents nearly 50,000 active and retired NYC police officers.