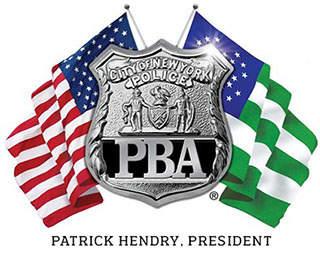 PRESS RELEASE
January 17, 2012
---
PBA President on governor Cuomo's pension proposal
PBA president Patrick J. Lynch said in reaction to Governor Cuomo's pension proposal: 
"This pension benefit has existed for a hundred years.  It recognizes the difficult and dangerous job New York City police officers perform each day.  To alter that benefit would jeopardize the effective delivery of these critical services."
# # #The Police Benevolent Association of the City of New York (PBA) is the largest municipal police union in the nation and represents nearly 50,000 active and retired NYC police officers.