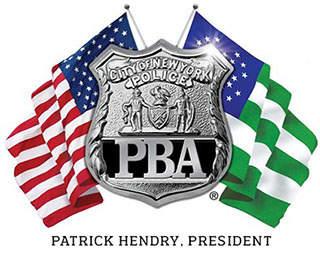 PRESS RELEASE
September 2, 2012
---
PBA president Pat Lynch addresses a former union proposal to increase tours of duty while reducing appearances that was recently evaluated by the Independent Budget Office
PBA president Patrick J. Lynch said:
"This union has long argued that multiple benefits could be realized from the savings generated by converting to a modern tour chart.  The city could have more officers on patrol during peak crime hours while savings could be used to hire additional officers and to bring police pay up to competitive levels."
# # #The Police Benevolent Association of the City of New York (PBA) is the largest municipal police union in the nation and represents nearly 50,000 active and retired NYC police officers.