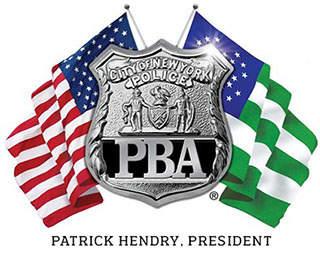 PRESS RELEASE
June 11, 2012
---
PBA president Pat Lynch on indictment of PO Richard Haste in the shooting of Ramarley Graham
PBA president Patrick J. Lynch said: 
"We look forward to a complete review of the facts in this case which will demonstrate that this police officer believed that he was pursuing an armed felon who bolted rather than be caught with an illegal gun.  Several members of the officer's team had confirmed the presence of a gun and that constituted a grave danger to the officers and the community.  We believe that this officer will be exonerated at trial."
# # #The Police Benevolent Association of the City of New York (PBA) is the largest municipal police union in the nation and represents nearly 50,000 active and retired NYC police officers.