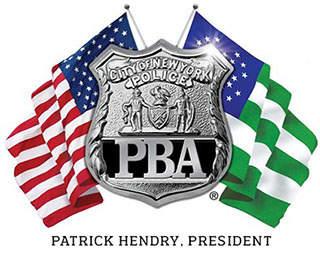 PRESS RELEASE
December 15, 2012
---
PBA President reacts to the murder of innocent people at the Sandy Hook Elementary School
PBA president Patrick J. Lynch said:
"The members of the NYC Patrolmen's Benevolent Association join the nation and the world in sending our thoughts and prayers to all of those who lost a loved one in the senseless shooting at the Sandy Hook school, especially to our colleague Lt. James Giblin, whose nephew was lost to this tragedy.  We will also keep the first responders, the police, EMS and everyone whose difficult job causes them to deal with the aftermath of this tragedy in our thoughts and we stand ready to offer any assistance we can give to help them get through this horrific event.  We pray that we will never see another tragedy like this again."
# # #The Police Benevolent Association of the City of New York (PBA) is the largest municipal police union in the nation and represents nearly 50,000 active and retired NYC police officers.