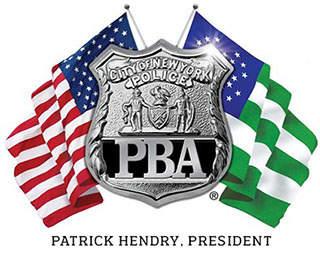 PRESS RELEASE
March 4, 2012
---
PBA reacts to assemblyman Stevenson's proposed legislation requiring psychiatric evaluations every three years for Police Officers due to police shootings
PBA President Patrick J. Lynch said: 
"Assemblyman Stevenson appears to be judging these incidents prematurely.  They require a full and thorough investigation and should not be pre-judged by those who are not in possession of all the facts.  NYC police officers are among the best trained and most restrained in the use of force in the country and rigorously screened and supervised.  There is absolutely no evidence to support the need for this legislation."
# # #The Police Benevolent Association of the City of New York (PBA) is the largest municipal police union in the nation and represents nearly 50,000 active and retired NYC police officers.