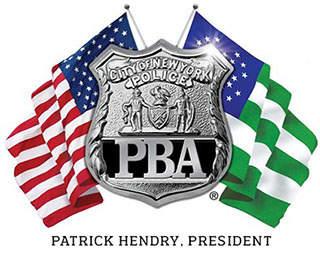 PRESS RELEASE
May 15, 2013
---
Lynch on Haste indictment dismissal
PBA president Patrick J. Lynch said:
"The judge dismissed the indictment due to concerns he had regarding instructions given to the grand jury and we agree with his decision. No police officer ever wants to draw their weapon and have to make a life and death decision in a split second. But in this dangerous profession as we try to rid neighborhoods of guns, crime and drugs sometimes we must. We firmly believe that given the proper instructions in this case, this officer would not have been indicted in the first place."
# # #The Police Benevolent Association of the City of New York (PBA) is the largest municipal police union in the nation and represents nearly 50,000 active and retired NYC police officers.