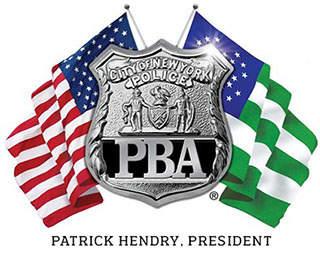 PRESS RELEASE
May 8, 2013
---
NYC PBA defends Port Authority Police following candidate's insult
PBA president Patrick J. Lynch said:
"New York City police officers have worked side by side with Port Authority police officers for many years and we have found them to be well-trained and highly experienced professional police officers. On 9/11 we searched together for 23 NYPD officers and 37 PAPD officers who sacrificed their own lives while evacuating others to safety. If that doesn't speak to professional policing, then I don't know what does."
# # #The Police Benevolent Association of the City of New York (PBA) is the largest municipal police union in the nation and represents nearly 50,000 active and retired NYC police officers.