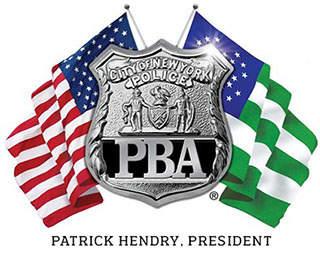 PRESS RELEASE
June 19, 2013
---
PBA President calls City Council's "Bias Policing" bill a dangerous vote getting ploy
PBA president Patrick J. Lynch said:
"This 'bias based policing' legislation before the council is a very dangerous bill proposed to attract votes under the guise of protecting rights.  If it becomes law, police officers will not be able to use gender, color or age as part of a description used to apprehend a violent felon.  The proposal claims to protect the rights of innocent citizens but will instead, protect the criminals by making it much more difficult for police to arrests them.  Furthermore, allowing someone who is simply questioned by police to sue the NYPD will paralyze law enforcement in this city and will empower the criminals to run wild.  It is a politically driven piece of garbage legislation that will cost lives and bring crime and disorder back to the city."
# # #The Police Benevolent Association of the City of New York (PBA) is the largest municipal police union in the nation and represents nearly 50,000 active and retired NYC police officers.