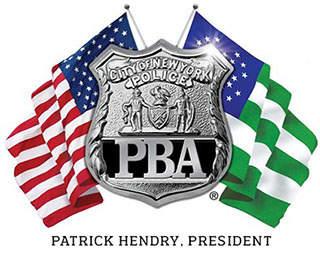 PRESS RELEASE
January 23, 2013
---
PBA president comments at the start of the Peter Figoski murder trial
PBA president Patrick J. Lynch said:
"The murder of Peter Figoski, a great police officer officer, a great dad and a great human being struck at the very heart of the city. The outpouring of support for his family from New Yorkers and from across the nation was inspiring. Now the city must follow through and ensure that his murderers go to prison for the rest of their natural lives. The PBA and his fellow officers will stand together in that courtroom until justice is done."
# # #The Police Benevolent Association of the City of New York (PBA) is the largest municipal police union in the nation and represents nearly 50,000 active and retired NYC police officers.