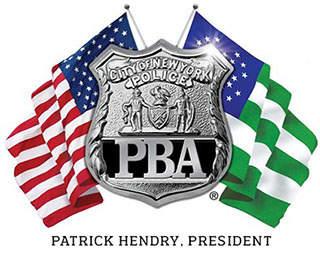 PRESS RELEASE
May 8, 2013
---
PBA President on the opening of trial for two in the murder of PO Peter Figoski.
PBA president Patrick J. Lynch said:
"In the eyes of the law Morales and Santos are cop-killers every much as the low-life shooter, Lamont Pride, who pulled the trigger and ended the life of a fine police officer and family man. If they hadn't been out to rob a drug dealer on that fateful evening, then Peter Figoski would be alive today. The PBA fervently hopes that they will be found guilty and given the maximum sentence. We want these killers to understand that when you attack one of us you attack all of us. We will see this trial through to the end and will support the Figoski family in every way possible."
# # #The Police Benevolent Association of the City of New York (PBA) is the largest municipal police union in the nation and represents nearly 50,000 active and retired NYC police officers.