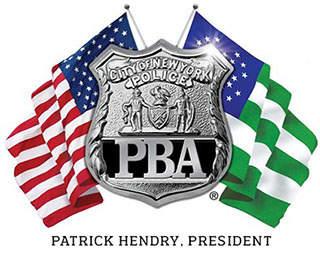 PRESS RELEASE
February 21, 2013
---
PBA President reacts to probation violation sentencing of Michael Velez
Michael Velez, the driver who was acquitted of all charges in the murder of PO Peter Figoski, was convicted of probation violations in a previous crime was sentenced to two years of incarceration (one of which he already served awaiting trial in the Figoski murder) and three years probation.  In reaction to this sentence, PBA president Patrick J. Lynch said:
"The revolving door of justice continues to spin and, in a year, it will spit out this misfit to return to his life of crime.  The jury set him free and if the past is any indication, he'll be part of more deadly crimes in the future.  It's disgraceful."
# # #The Police Benevolent Association of the City of New York (PBA) is the largest municipal police union in the nation and represents nearly 50,000 active and retired NYC police officers.