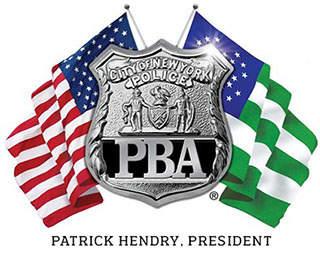 PRESS RELEASE
June 27, 2013
---
PBA President reacts to the passage of the "bias based" policing bill.
PBA president Patrick J. Lynch said:
"Regardless of the changes in the language of this bill, if it becomes law, it will lead to increased crime due to the chilling effect it will have on enforcement by police officers who will constantly be second-guessed.  It will strip officers from the street while they are forced to justify every action in court as not being 'bias-based.'  If this bill becomes law, it will benefit no one but the attorneys who will be emboldened to bring these actions because they are incentivized by the provision that allows them to collect attorney's fees while draining taxpayers' dollars as the city will be required to pay the costs of defending these actions.  Nothing good comes of this legislation should it become law."
# # #The Police Benevolent Association of the City of New York (PBA) is the largest municipal police union in the nation and represents nearly 50,000 active and retired NYC police officers.