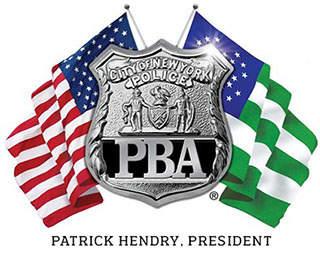 PRESS RELEASE
December 30, 2013
---
PBA statement on the pending release of actor turned drug addicted criminal, Lilo Brancato
PBA president Patrick J. Lynch said:
"It is our firm belief that Lilo Brancato is guilty of the murder of police officer Daniel Enchautegui even though he was only convicted of attempted burglary.  Even while incarcerated, this lowlife thug showed his true colors when he beat up a fellow inmate who wouldn't get off a pay phone quickly enough.  As the system prepares to release him on parole, this union will take any steps necessary to ensure that this miscreant follows the conditions of his parole down to the last letter.  The entire law enforcement community will be watching and the minute he steps out of line, we'll be sure that he is returned to prison to finish out the rest of his sentence."
# # #The Police Benevolent Association of the City of New York (PBA) is the largest municipal police union in the nation and represents nearly 50,000 active and retired NYC police officers.