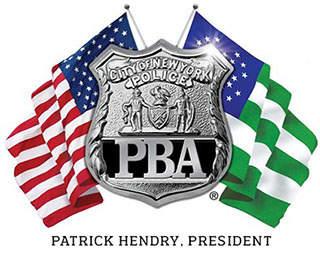 PRESS RELEASE
July 9, 2013
---
PBA warns police officers to take no law-enforcement action that could get them sued under stop-and-frisk bill
Patrick J. Lynch, leader of New York City's largest police union, today advised the city's police officers to patrol their beats with an eye toward protecting themselves from civil lawsuits if the City Council bill that makes it easier to sue police officers for actions taken in the performance of their duty becomes law.
In a two-paragraph missive addressed to all police union delegates and members and to be posted on all NYPD bulletin boards, the Patrolmen's Benevolent Association president, who represents some 23,000 patrol officers, wrote:
"As you may know, the New York City Council recently passed a bill that would allow police officers to be sued for stopping suspects based on descriptions that rely on 'race, color, creed, age, alienage or citizenship status, gender, sexual orientation, disability or housing status.' If this bill and its problematic provisions become law through an override of the mayor's expected veto, the PBA hereby advises:

"All officers should take action if he or she sees a crime in progress, or if he or she sees that his or her life or the life of another person is in danger. Otherwise, concerning events not occurring in the officer's presence, all officers should be careful not to initiate any law-enforcement action that could be construed as violating the new legislation and subject the officer to legal action."
# # #The Police Benevolent Association of the City of New York (PBA) is the largest municipal police union in the nation and represents nearly 50,000 active and retired NYC police officers.