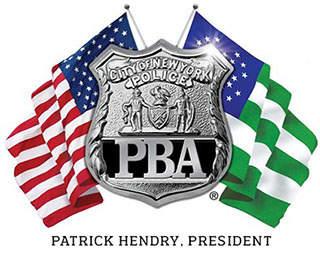 PRESS RELEASE
August 22, 2013
---
Statement by PBA President Pat Lynch re city council stop & frisk override vote
PBA president Patrick J. Lynch said:
"These overrides of the mayoral vetoes are yet another body blow to effective law enforcement. Along with the order to impose a federal monitor on the NYPD and body cameras on officers, they are misguided measures that will cause the police officer on the street to bear the brunt of a decade of failed political leadership. At the same time, they completely ignore the root cause of the stop-question-and-frisk controversy — the quotas for activities like stops and summonses that are a direct result of inadequate NYPD funding and understaffing. Instead of doing what's right and enabling police officers to exercise their professional judgment and discretion, these rules and restrictions will return us to the dangerous days when officers were forced to behave reactively instead of proactively. The city council has done itself and the city a great disservice today."
# # #The Police Benevolent Association of the City of New York (PBA) is the largest municipal police union in the nation and represents nearly 50,000 active and retired NYC police officers.