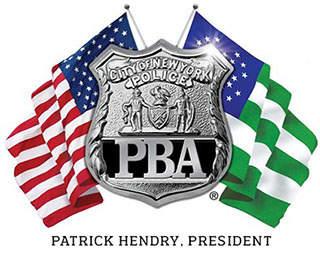 PRESS RELEASE
October 7, 2014
---
Pat Lynch sayings 35-second video doesn't tell whole story and that resisting or interfering with arrest is illegal.
PBA president Patrick J. Lynch said:
"A 35 second long video does not provide enough information about a police encounter to come to any conclusion about what transpired.   The rush to judgment will leave this city with an impotent police department where police officers will be afraid to act and neighborhoods will be left to the mercy of the criminals.  Resisting and interfering with an arrest is against the law.  It is time to stop the amateur video activists who interfere with police operations from setting the agenda."
# # #The Police Benevolent Association of the City of New York (PBA) is the largest municipal police union in the nation and represents nearly 50,000 active and retired NYC police officers.