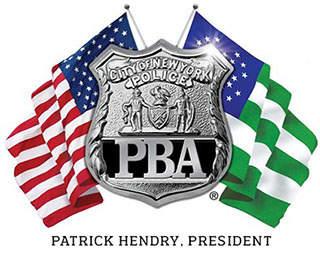 PRESS RELEASE
July 10, 2015
---
PBA President calls "NYPD Early Warning Program" another layer of needless oversight
PBA president Lynch said:
"In our view such a program would just add another layer of needless oversight and would accomplish nothing.  Furthermore, the sources of information mentioned are not any measurement of officers' behavior.  Unsworn CCRB complaints measure arrestees' retribution while baseless lawsuits are about a quick buck.  Any conclusion drawn from bad source data would not be meaningful."
# # #The Police Benevolent Association of the City of New York (PBA) is the largest municipal police union in the nation and represents nearly 50,000 active and retired NYC police officers.