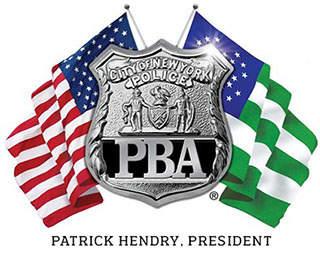 PRESS RELEASE
August 25, 2015
---
Statement by PBA President Patrick J. Lynch on "receipts" for stop, question and frisk
PBA president Lynch said:
"With the CCRB's contact information prominently listed on the back, these receipts are clearly designed to invite retaliatory complaints against police officers who make an active effort to prevent crime and take guns off the street.  They are just one more item on the ever-growing list of anti-public-safety measures that will put an end to proactive policing in this city and ultimately accelerate the increase in crime and disorder that we are already seeing in our public spaces. It is time for our policymakers to stop heaping new burdens on police officers and to figure out how unwind the damaging measures that are already in place before the erosion in public safety does serious damage to NYC's economic health."
# # #The Police Benevolent Association of the City of New York (PBA) is the largest municipal police union in the nation and represents nearly 50,000 active and retired NYC police officers.